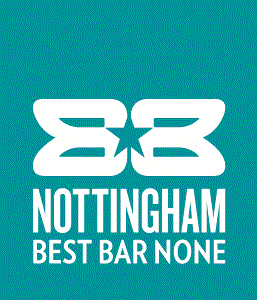 We're very pleased to say that we've been nominated for 'Best Large Bar' in the Nottingham Best Bar None Awards!!We're up against the best bars in town to see who is the voting public's favourite, so we'd love it if you could vote for us!
Here's the official blurb:
"Vote for your favourite bar, pub or club in the Best Bar None Awards 2015.
Best Bar None is an accreditation given to the venues in Nottingham who meet the stringent criteria set out to ensure that they are a safe and responsibly operated place to enjoy a night out.
The five categories are:
Small Pub
Large Pub
Small Bar
Large Bar
Club
The winners will be announced at a glittering awards ceremony on Tuesday 13th October."
You can find the voting form at: http://www.itsinnottingham.com/bbn
It's just a tick box and will only take a minute of your time 🙂
Thanks!!x