2022
August
In August of 2022, here at Rescue Rooms, we were thrilled to host the one-and-only Still Woozy! This talented artist hails from Oakland, California and creates music that truly captures the essence of his unique style and sound. With his background rooted in the San Francisco Bay Area, Still Woozy began his musical journey at the young age of 13, and has since made a name for himself with his undeniable talent and creativity.
His debut album "If This Isn't Nice, I Don't Know What Is" contains 13 captivating tracks that showcase Still Woozy's incredible songwriting abilities. The title of the album, a quote by Kurt Vonnegut, highlights the importance of cherishing life's good moments, a theme that runs throughout the album. Despite the challenges of the COVID-19 pandemic, Still Woozy was able to turn the cancellation of his 2020 tour into a positive, using the time to "double down" on his album and perfect it. The gig was postponed due to Covid-19, however, we finally got to see Still Woozy grace the stage of Rescue Rooms once and for all in August 2022!
May
It was a thrilling moment for the music community when JP Cooper announced his long-awaited return to the stage, bringing soulful vibes to venues across the UK and Ireland. He would be playing in Rescue Rooms after nearly 18 months of being in lockdown, fans were eager to experience the soulful sounds of the British singer and songwriter live!
Supporting his highly-anticipated second album "SHE", JP's tour took him across 23 towns and cities, offering intimate and soulful experiences to fans at each stop. From the stunning kick-off in Ireland to the emotional finale in his hometown of Manchester. At the Rescue Rooms, JP delivered a show that was as emotionally charged as it was musically brilliant. His soulful voice and heartfelt lyrics had the crowd swaying and singing along, and it was a night to remember for everyone in attendance.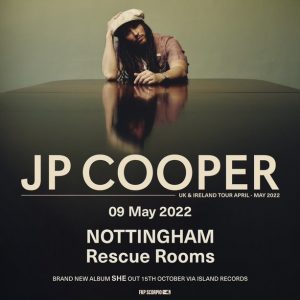 February
In February of 2022! The Nova Twins joined us in Rescue Rooms upgrading the venue from the Bodega. The mere fact that an upgrade in venue due to overwhelming demand is a testament to the rising popularity of this dynamic duo. Their journey to the spotlight has been a steady climb since 2016, and their success in the past year is a shining example of how passion and creativity can conquer even the toughest of challenges.
On the night they performed, from the moment they stepped onto the stage, the energy in the room shifted as they welcomed us into their galactic world with their stunning homemade holographic outfits. The dynamic duo never fails to deliver a show that's both visually and musically captivating, showcasing their passion and creativity in everything they do.
With their love and respect for the art of rock music, Nova Twins brought the house down with a head-banging experience that left the crowd asking for more. It's no wonder that the demand for Nova Twins continues to grow, and we're proud to have had the privilege of hosting them here at the Rescue Rooms. Their music and live performances will forever hold a special place in our hearts.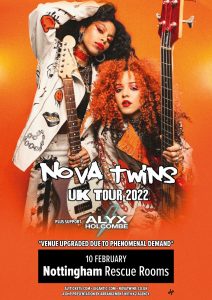 2019
October
Miles Kane, a talented English musician and a familiar face at the Rescue Rooms, has left a lasting impression on the venue with his electrifying performances. A co-frontman of the Last Shadow Puppets and former frontman of The Rascals, Miles has made a name for himself as a solo artist with a string of chart-topping albums.
His debut solo album "Colour of the Trap" was released in 2011 and received critical acclaim, followed by "Don't Forget Who You Are" in 2013. Miles continued to wow audiences with "Coup De Grace" in 2018, and his latest release, "Change the Show", in 2022. His musical collaborations with Arctic Monkeys frontman Alex Turner as part of the Last Shadow Puppets have solidified his place as a musical force to be reckoned with.
Here at the Rescue Rooms, we fondly remember Miles' from his performance back in 2019 with his energetic performances and his unwavering commitment to delivering top-notch shows. Check out part of his live set below!
September
As we look back on some of the biggest acts to grace our stage, in September we can't help but reminisce about the one and only Aitch. This Manchester-born rapper made a name for himself with his solo hit "Straight Rhymez," which quickly caught the attention of the legendary Stormzy. With over 26 million views on YouTube, it's safe to say Aitch had arrived on the scene.
But that was just the beginning. Aitch continued to churn out hit after hit, with tracks like "Rain" garnering over 58 million views and 140 million streams on Spotify. His impressive discography features 17 top 40 UK singles, including "Taste (Make It Shake)" and "Baby," which both reached the number two spot on the UK Singles Chart. And let's not forget his international success, with the number one hit "Bamba" featuring Luciano and Bia in Germany, Austria, and Switzerland. It's no wonder that Aitch has become a frequent headliner at major festivals like Reading and Leeds and Glastonbury. We were happy to have him perform at Rescue Rooms, and we're sure that our guests will never forget the energy he brought to the stage.
June
As June rolled in, Rescue Rooms was graced with the presence of two incredible acts that took the stage and left an indelible mark on all those in attendance. Enter Shikari and Two Door Cinema Club gave unforgettable performances that left the crowd cheering and humming their tunes long after the show was over. It was truly two nights to remember in June!
In June, Rescue Rooms welcomed the talented British rock band Enter Shikari to our stage! Formed in 1999 in St Albans, England, the band consists of Chris Batten on bass, Rou Reynolds on vocals and keyboards, Rob Rolfe on drums, and guitarist Rory Clewlow. In 2006, they made their mark in the music industry with performances at Download Festival and a sold-out concert at the London Astoria. Their debut album, Take to the Skies, was released in 2007 and reached number 4 on the UK Album Chart, earning a gold certification. Common Dreads (2009) and A Flash Flood of Colour (2012) followed, both reaching the UK Albums Chart and earning silver certifications. After their A Flash Flood of Colour World Tour, the band continued to release new music, including The Mindsweep (2015), The Spark (2017), and Nothing is True & Everything is Possible (2020). Watch them play "Live Outside" at Rescue Rooms!
The second gig we had at Rescue Rooms in June was Two Door Cinema Club! They are a band hailing from Bangor, Northern Ireland. Formed in 2007, this trio, comprised of Alex Trimble, Sam Halliday, and Kevin Baird, has captured the hearts of fans with their unique blend of beats, synths, and vocals. In 2010, Two Door Cinema Club released their debut album, "Tourist History," which was met with critical acclaim and was even selected for the Choice Music Prize for Irish Album of the Year. The band continued to impress with the release of "Beacon" in 2012, which topped the Irish Albums Chart and reached number two in the UK.
2016 saw the release of their third album, "Gameshow," featuring hit tracks like "Are We Ready? (Wreck)," "Bad Decisions," and the title track. And in 2019, "False Alarm" was released, showcasing the band's evolution and continued success. With a frequent presence at festivals like Reading and Leeds and Glastonbury, Two Door Cinema Club has solidified their place in the music scene. Check out their setlist they used and followed when they played at Rescue Rooms!
March
In March 2019 now and let's relive the electrifying performance of the sensational Bekky Hill at Rescue Rooms! With her captivating voice, Bekky made her mark on the music scene after appearing on the first season of the popular talent contest, The Voice UK. Her audition with John Legend's "Ordinary People" won over audiences and landed her on Jessie J's team, leading her all the way to the semi-finals. In 2014, Bekky achieved a remarkable feat as the first The Voice UK contestant to reach the top of the UK Singles Chart with the hit song, "Gecko (Overdrive)" alongside Oliver Heldens.
Fast forward to 2022, Becky's success only continued to soar as she was recognized with two Brit Awards nominations, including British Song of the Year for her collaboration with David Guetta on "Remember" and Best Dance Act, which she ultimately took home. It was an unforgettable night at Rescue Rooms as Bekky showcased her incredible talent, leaving the crowd in awe.
Also in March, a day after Becky Hill was at Rescue Rooms, we welcomed the talented hip-hop collective, D-Block Europe, to our stage. With roots in Lewisham, London, the group, consisting of Young Adz, Dirtbike LB, and Lil Pino, quickly made a name for themselves in the music industry with their innovative and captivating sound. Starting in 2014 with tracks released on their own label, D-Block Europe had a breakthrough in 2017 with hit singles like "Large Amounts", "Darling", and "Nasty". Their first collaborative project, Any Minute Now with Yxng Bane, was released in 2018 and charted at number 14 on the UK Albums Chart, establishing them as a powerful force in British hip hop.
In 2019 they further solidified their place in the music industry with the release of their debut solo mixtape, Home Alone, which peaked at number 6 on the UK Albums Chart. Their second mixtape in 2019, PTSD, was a massive success as well, debuting at number 4 on the UK Albums Chart. Here at Rescue Rooms are proud to have been a part of D-Block Europe's and Becky Hills' journey so far and look forward to their continued success in the future.
2018
December
One of the last gigs of 2018 was Young T & Bugsey! The rising rap duo has been dominating the UK rap scene for the past few years, and their performance at Rescue Rooms was no exception. With hit tracks such as "Glistenin'", "No Mickey Mouse Ting", "Gangland", and "4×4", the duo set the stage on fire with their impressive delivery and energy. Young T & Bugsey rose to prominence outside of the UK with the viral success of their single "Don't Rush" on TikTok, which had fans all over the world dancing to their beat. They continued to make waves in the music industry with the release of their mixtapes, "Plead the 5th" and "Truth Be Told", showcasing their versatility and ability to create a wide range of music. With their unique sound and powerful lyrics, Young T & Bugsey have proven themselves as major players in the UK rap scene and a force to be reckoned with.
Their gig at Rescue Rooms was a testament to their rising popularity and their growing fan base. Young T & Bugsey's performance was a celebration of their love for their hometown of Nottingham, and their appreciation for the support they have received from their fans. It was an unforgettable night filled with energy, passion, and amazing music, making it one of the most memorable shows of 2018 at Rescue Rooms.
October
In October at Rescue Rooms, we were privileged to host the talented and versatile Raye on our stage. With her background at the prestigious Brit School, Raye quickly established herself as a sought-after songwriter, having penned hits for Charli XCX, Little Mix, and John Legend. Her own musical prowess shines through her collaborations with Jax Jones and Jonas Blue, and her hit "Confidence" at the time boasted over 4 million plays on Spotify and now has over 30 million average listeners monthly! With a tour resume that includes supporting acts like Rita Ora, Jess Glynne, and Years & Years, and performances at renowned festivals like Glastonbury, Parklife, and The Great Escape, Raye was making and continues to make waves in the music industry.

April
In April 2018 and Mabel took the stage at the Rescue Rooms! She captivated the audience with her powerful vocals and infectious energy while her soulful sound and relatable lyrics had fans singing along to every word, and her undeniable talent was clear for all to see. With the release of hit singles like "Finders Keepers" and "Don't Call Me Up", it's no wonder that Mabel's music quickly rose to the top of the charts, solidifying her place as a force to be reckoned with in the industry. Years later, her achievements have only continued to grow, with a Brit Award for British Female Solo Artist and a platinum-certified debut album to her name.
Check out Mabel performing "One shot" at Rescue Rooms below!
March
At Rescue Rooms, we had the privilege of hosting the talented Tom Walker, on his journey to stardom! This British singer-songwriter honed his skills at the London College of Creative Media before signing a contract and making a name for himself. With his soulful voice and powerful lyrics, Tom's single "Leave a Light On" made a big impact in 2018, reaching number 7 on the UK Singles Chart and cementing his place as a rising star in the music world.
When we welcomed Tom to Rescue Rooms, the venue lit up with excitement, and Tom Walker's soulful voice filled the sold-out venue. With 'Leave A Light On' reaching a milestone of 50 million streams on Spotify at this point in time, the crowd couldn't contain their excitement. Tom treated fans to some of his biggest hits, including the electrifying 'Leave A Light On,' the emotional 'Just You And I,' and the dreamy 'Fly Away With Me.' With every word, the audience sang in unison, entranced by Tom's undeniable charisma and powerful vocal delivery. It was an unforgettable performance that will leave fans eagerly anticipating their next opportunity to experience Tom's magic on stage once again.
Check out Tom's tour video below, featuring all sorts of venues and shows he played at for his tour.
February
Kicking off with one of the highlights of 2018, we welcomed a very special guest – none other than Lewis Capaldi! Lewis' rise to fame was a very swift one. After a successful year in 2017, including winning "Breakthrough Artist of the Year" and selling out a UK tour, Capaldi continued to tour with well-known acts in Europe and America. He first caught attention with the release of his track "Bruises," which earned him at the time 28 million plays on Spotify and a record deal with Virgin and Capitol Records. He played a standout performance in an intimate gig at Rescue Rooms. Capaldi captivated the audience with his dynamic set, showcasing his versatility and talent as he moved from a full band sound to a stripped-down acoustic performance, showcasing the raw power of his soulful voice and piano skills.
He entertained the crowd with his new songs, which were a strong continuation of his signature sound. The crowd was excited to hear that one of his new songs will be officially released in the coming weeks. The Scottish singer-songwriter has come a long way since his early days of playing the guitar and singing in pubs, and the crowd could feel his excitement at being back in the UK after his recent tour in America. The love and support from his fans were palpable, as they sang along to every word of his EP, showing their unwavering dedication to this rising star.
Check out the video of Lewis performing at Rescue Rooms below in this amazing video!
2017
November
In November we welcomed the British rapper Dave to the stage! Dave is known for his thought-provoking lyrics and impressive wordplay which made his mark in the music scene! Dave at the time had releases of his debut EP "Six Paths" in 2016. He also caught the attention of audiences and fellow artists alike with hit tracks like "Thiago Silva" with AJ Tracey and "Wanna Know," which even received a remix by Canadian rapper Drake. In 2017, Dave followed up with his second EP "Game Over." After his performances, he then when on to release his politically charged song "Question Time" earned him the Ivor Novello Award for Best Contemporary Song in 2018. That same year, "Funky Friday" featuring Fredo reached the top of the UK Singles Chart, becoming his first number-one hit and platinum-certified release.
September
For September, we've highlighted two gigs! First of which is Houston's own Waterparks! This talented trio, consisting of Awsten Knight, Geoff Wigington, and Otto Wood, first formed back in 2011 and has been making waves in the music scene ever since. With three electrifying EPs under their belt, including their latest release via Equal Vision, Waterparks never fails to impress. In 2016, they treated fans to their debut studio album, "Double Dare," showcasing their raw energy and undeniable musical prowess. We've been lucky enough to host Waterparks on our stage in the past and can't wait for the next opportunity to jam out to their electrifying sound once again!
The second gig we're highlighting is when Tom Grennan took the stage! Looking back, we fondly remember the rise of Tom Grennan, a young talent hailing from Bedford. Despite not being heavily involved in music in his childhood, a drunken performance at a party sparked something in him. His friends were surprised to find out that he had an impressive singing voice, which led him to join an A Level band and discover his passion for music. Tom's first single, "Old Songs," showcased his wit and charm, but it was "Something In The Water" that put him on the map, revealing his soulful and powerful vocals. The song represents a turning point for Tom, as he stepped out of the darkness and embraced his potential as an artist.
Check out an interview with Tom below before his performance at Rescue Rooms with Fly FM!
May
In May 2017, Declan McKenna brought his electrifying alt-pop sound to fans on a ten-date UK tour, starting at Thekla in Bristol and ending at Concorde 2 in Brighton. The tour also included a night at Rescue Rooms! This was following the successful shows he had in March of the same year. Fresh off his first Coachella appearances, Declan's gigs were already a spectacle, with the young artist's interaction with fans creating an incredible atmosphere. With smart, engaged lyrics and a knack for melody, Declan's music quickly became synonymous with his social activism. The new at the time single "Kids Don't Wanna Come Home" was just a taste of what was to come from his soon-to-be-announced debut album.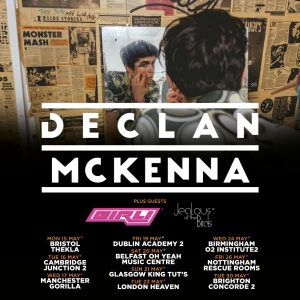 Check out Declan's set list of what he played here: Set List
March
At Rescue Rooms, in March 2017 we welcomed The Sherlocks for their UK and Ireland Tour! This talented four-piece from Sheffield had just wrapped up their sold-out UK Tour in September, and they weren't slowing down any time soon. The Sherlocks, made up of two sets of brothers, had already made a name for themselves, selling out the Sheffield Leadmill and becoming the first unsigned band to do so since the Arctic Monkeys. With a solid following and support from the likes of Steve Lamacq, Annie Mac, and Huw Stephens, this young band was following in the footsteps of the great guitar groups from their area and leaving their mark on the music scene. Get ready to relive the memories at Rescue Rooms!
2016
November
It was a truly epic month at Rescue Rooms, with a lineup that had everyone talking. First up was the Manchester-born rapper, Bugzy Malone. Next up was the soulful Rag N Bone Man, whose powerhouse vocals had everyone singing along to his hit tracks. To round out the month, we welcomed Anne-Marie, who had the crowd bouncing with her high-energy pop anthems.
So the first of the above-mentioned to play in November at Rescue Rooms was the arrival of UK rap sensation, Bugzy Malone! Hailing from Manchester, England, Bugzy has been making waves in the music scene with his unique style and thought-provoking lyrics. He is dubbed as a driving force behind the grime revival movement, Bugzy is the first artist from Manchester to achieve commercial success in the UK grime genre. His critically acclaimed album, "King of the North," released in 2017, skyrocketed to #4 on the UK Albums Chart.
We also welcomed and have been lucky enough to host the talented Anne-Marie! With her unique voice and captivating stage presence, she has made a name for herself in the music industry. Anne-Marie rose to fame with chart-topping hits like "Rockabye," "Alarm," and "Ciao Adios," which have earned her a massive following of fans. Her debut album "Speak Your Mind" solidified her as a rising star, reaching number three on the UK Albums Chart and capturing the hearts of listeners around the world. Check out her Set List and see what she played on the Rescue Rooms stage!
Then finally, we were thrilled to have welcomed the soulful and powerful voice of Rag'n'Bone Man. The talented singer and songwriter burst onto the scene with his hit single, "Human", and we were beyond excited to see him perform live. His debut album, also named "Human", was a huge success, quickly becoming the fastest-selling debut album by a male in the decade. This also saw him earn 4 Platinum certifications. With his deep baritone voice and powerful lyrics, Rag'n'Bone Man is a force to be reckoned with, and we're grateful to have had him grace our stage. Why not check out his performance in Rescue Rooms below!
September
On the 22nd of September, Rescue Rooms welcomed The Hunna. The Hunna are an English rock band that hails from Watford and has created waves in the music scene since their formation in 2015. With Ryan Potter on lead vocals and guitar, Daniel Dorney on lead guitar, and Jack Metcalfe on drums, they have some talented artists in the band. They draw inspiration from a diverse array of musical influences, including Kings Of Leon, Foals, The 1975, You Me at Six, and even the legendary Queen.
Check out the photo from their gig below!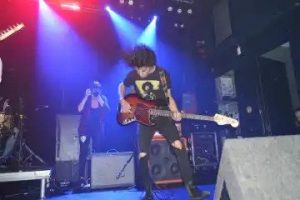 Photograph: Rhys Thomas
February
Now in February 2016 and Cage the Elephant performed here. They are a rock band formed in 2006 and quickly gained recognition with their unique sound and energetic live performances. With an impressive line-up of talented musicians, including Matt Shultz on vocals and Brad Shultz on rhythm guitar.
Cage the Elephant, who release their new at the time album 'Tell Me I'm Pretty', also confirmed a string of European shows including Rescue Rooms. Cage The Elephant at the time performed an exhilarating set during a secret show at CMJ with Consequence of Sound describing the show as "absolutely wild" and said "Matt Shultz has developed a reputation as a fearless performer, and his daredevil antics were on full display."
2015
October
Rescue Rooms was the place to be back in October 2015, with a packed schedule of incredible performances. Two of the standout acts from this exciting month were the UK grime sensation Stormzy and the Manchester-based indie pop rockers Blossoms. Both of these talented artists delivered electrifying sets that left the crowd wanting more, making October at Rescue Rooms a month to remember for music lovers.
Blossoms a talented pop band hailing from Stockport, England, takes the stage at Rescue Rooms. With a lineup consisting of Tom Ogden, Charlie Salt, Josh Dewhurst, Joe Donovan, and Myles Kellock, they were named as one of the standout acts on the BBC's Sound of New Music list in 2016, and a Mercury Music Prize nominee. Blossoms bring fresh energy to the pop genre and were a must-see live act when they played back in October!

The second gig we performed in October was none other than Stormzy. Stormzy, the charismatic rapper hailing from Croydon, is the self-proclaimed "child of grime". From a young age, he was at his local Youth Club winning rap battles. With a strong passion for Britain's raw and real hip-hop scene, Stormzy quickly rose to fame and garnered a massive following on YouTube with his electrifying performances. With his unique style and captivating charisma, he has solidified his place as a leader in the grime music scene, leaving a lasting impact on fans and fellow artists alike.
April
Charli XCX, the talented English singer and songwriter played to a lively crowd in April! Charlie XCX has made her mark in the music industry with her unique sound and undeniable talent. She started posting songs on Myspace in 2008, caught the attention of a promoter, and rose to fame with her singles and mixtapes. In 2012, her collaboration with Icona Pop "I Love It" hit the top 10 in North America and Europe, and her debut studio album "True Romance" received critical acclaim.
Closer to the time, Charli XCX released her new at the time single, "Boom Clap" off her highly anticipated 'The Fault in Our Stars: Music From the Motion Picture' soundtrack. The track skyrocketed, and it was sitting in the Billboard Hot 100 at #16 and it was in the Top 15 on Pop Radio around the time she performed at Rescue Rooms.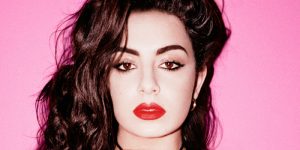 February
In February, Years & Years were moved over from the Bodega to Rescue Rooms. Years & Years, led by Olly Alexander, is a British electropop sensation known for its innovative and captivating music. Formed in 2010, they blend R&B and 90s house elements for a sound like no other. Their debut album "Communion" was a chart-topper, reaching #1 on the UK Albums Charts. Their hit single "King" topped the UK charts and charted globally, with "Shine" reaching #2 on the UK Singles Chart. You can check out the setlist for Years & Years below! Starting the night with "Foundation" and playing songs such as "Desire". They went on to play the previously mentioned "King" in their encore to top the electric night off!
Check out their setlist here: Set List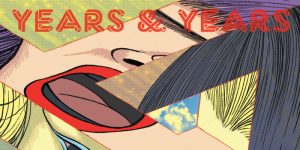 2014
December
In the run-up to Christmas, Catfish And The Bottlemen played to no more than 500 people here at Rescue Rooms. Now the lads from Llandudno kick off their set with a new single Longshot, in front of a sold-out Motorpoint Arena. The gig at Rescue Rooms is now like gold dust if you were able to go now! Catfish and The Bottlemen are a Welsh indie rock band and this talented group of musicians have quickly established itself as a top-notch act in the industry. The band's debut album, "The Balcony," was an instant success, reaching number 10 on the UK Albums Chart and even earning Platinum status on December 30, 2016.
Catfish and The Bottlemen have toured extensively, performing in South America, Japan, the UK, Europe, North America, and Australia, and appearing at a wide range of festivals. They are known for their energetic live shows and captivating performances, making them a must-see act for any music fan.
October
Way back in October of 2014 Jess Glynne's debut single 'Right Here' was out and had entered the UK charts at number 6, while in the same week, she played a sold-out debut headline gig in Hoxton. Alongside her two number 1 singles with Clean Bandit and Route 94, she had a busy summer ahead with plenty of festival performances! Jess then turned her attention to her first UK tour this autumn. Her tour kicked off in Sheffield at The Foundry on October 15 and the two-week run will finish up at London's Electric Brixton, playing at Rescue Rooms between these dates. Check out her performance below.
.
May
In May 2014 now. During the same summer that Germany won their fourth world cup, Jungle played at Rescue Rooms! If you're a fan of electronic music, then you must have heard of Jungle – the dynamic British music project created waves in the industry since its rise in 2013. The masterminds behind Jungle are the talented producers, Josh Lloyd-Watson and Tom McFarland.
Since its formation, Jungle has released three critically acclaimed studio albums, each one better than the last. In 2014, Jungle's self-titled album was shortlisted for the prestigious Mercury Prize, which just goes to show the level of talent and creativity the project brings to the table. Their second album, For Ever, was released in 2018 and received widespread acclaim.
At the time, Jungle was touring with their at the time self-titled new album. The song on their self-titled album "Busy Earnin" received widespread recognition, appearing in numerous television shows and media outlets. Its catchy beat and upbeat melody have made it a staple in various playlists, including FIFA 15 and Forza Horizon 2. Furthermore, it has been featured in several television productions.

March
In March 2014, we welcomed Ella Eyre as she performed at Rescue Rooms. Ella McMahon, aka Ella Eyre is a talented British singer and songwriter. She has gained recognition for her work with Rudimental on the hit UK number-one single "Waiting All Night". After her appearance on the previously mentioned, 'Waiting All Night' the single went on to win Best Single at the BRITs!
At the time, Ella Eyre found herself in an unusual yet thriving situation. Despite the fact that her debut album wasn't due to be released for several months, the demand for her first solo tour was so high that dates had to be rescheduled to larger venues. The tour was rescheduled from The Bodega to here in Rescue Rooms. Check out the signed photo of Ella performing at Rescue Rooms below!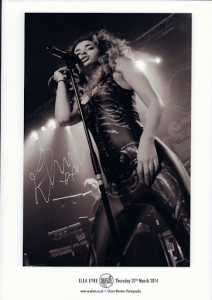 2013
November
Late 2013 now, and we welcomed to our stage John Newman! John performed at a sold-out event and boy did he perform! John is an accomplished English musician, DJ, singer, songwriter, composer, and record producer. He has garnered significant recognition in the music industry, particularly for his hit track "Love Me Again", which reached the top spot on the UK Singles Chart in July 2013 and was featured in FIFA 14.
In addition to his solo success, Newman has made notable contributions to the music industry through his work as a co-writer and singer on Rudimental's 2012 chart-topping singles "Feel the Love" and "Not Giving In", which reached number one and number 14 on the charts, respectively. He also contributed to the highly successful Calvin Harris single "Blame", which topped the UK charts in 2014. His musical talent has been recognized at the 2014 Brit Awards, where he received three nominations, including for British Male Solo Artist. As of February 2014, Newman had sold over 1.3 million records in the UK.
Check out John below singing his hit "Love Me Again"!
April
In April, we welcomed a large number of gifted artists in Rescue Rooms! One of these is the British rock band, Bring Me the Horizon. This talented group of musicians was formed in Sheffield in 2004 and has since become one of the most exciting and innovative bands in the music industry. The current lineup of Bring Me the Horizon consists of the lead vocalist Oliver Sykes, the talented guitarist Lee Malia, the bassist Matt Kean, the drummer Matt Nicholls, and the keyboardist Jordan Fish. Together, they create a unique sound that has earned them a loyal following and critical acclaim.
Attention all Bring Me the Horizon fans! It was a thrilling moment for the music world when, in late October 2012, the announcement was made that BMTH's fourth album would be titled "Sempiternal" and would have a tentative release in early 2013. The excitement only grew when, on January 4th, 2013, Bring Me the Horizon released the first single from "Sempiternal", the powerful tune "Shadow Moses". Later in the year, they were scheduled to play here at Rescue Rooms! Watch the video of them performing Alligator blood below!
Also in April, we welcomed CHVRCHES. They were formed in September 2011, Chvrches consists of the talented musicians Lauren Mayberry, Iain Cook, Martin Doherty, and unofficially since 2018, Jonny Scott. With a unique sound that draws inspiration from the synth-pop genre, as well as indietronica, indie pop, and electronic dance, Chvrches is known for creating music that is both fresh and exciting. Check out their performance below!
March
In March of 2013 and Rescue Rooms welcomed Disclosure to a sold-out gig! Disclosure is a talented English electronic music group that is made up of two brothers, Howard (born 11 May 1994) and Guy Lawrence (born 25 May 1991), who grew up in the beautiful town of Reigate, Surrey.
Disclosure made their debut in the music scene with the release of their first studio album, "Settle", on June 3, 2013. The album was released by PMR Records and quickly caught the attention of music lovers everywhere. In fact, "Settle" was even nominated for the Best Dance/Electronica Album at the 2014 Grammy Awards!

February
You may remember when the Harlem Shake was taking the internet by storm. If you don't, let us give you a quick refresher! It all started with a hilarious video featuring a masked man getting his groove on to Baauer's banger "Harlem Shake." And before you knew it, everyone and their grandma was trying to recreate the madness. Of course, we couldn't resist jumping on the bandwagon, so we threw on our best masks and got down to the beat. Check it out below!
January
To start the year off we welcomed none other than Michael Rosenberg, AKA Passenger! This English singer-songwriter and musician is a true gem in the music industry. Passenger was originally the lead vocalist and songwriter of a band by the same name. However, after the band dissolved in 2009, Rosenberg decided to continue using the name for his solo work.
In 2012, Passenger made a huge splash in the music world with the release of his hit song "Let Her Go". This powerhouse tune topped the charts in a staggering 16 countries and has amassed over 3.3 billion views on YouTube. That's a feat that is truly impressive, and it's a testament to the broad appeal of Passenger's music. On the 25th of January 2013, Passenger performed to a sold-out gig In Rescue Rooms, supported by Stu Larsen. Check out the picture below of Passenger performing at Rescue Rooms.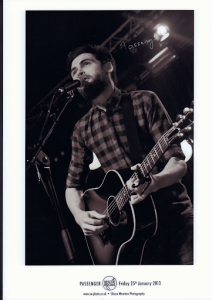 2012
November
In November, there was a special hometown performance by the one and only Jake Bugg. Jake Bugg, a young singer-songwriter, who was hailed as the darling of Radio 1, he was capturing the hearts of audiences across the UK with his distinctive voice and clever songwriting. Jake Bugg's debut self-titled album was released on October 15th, 2012. he was hailed by Clash as a "precocious talent," and the album features a fusion of retro folk and modern rock. The song "Two Fingers" charted at #28 in the UK, and the album reached #1 on the UK charts, selling over 600,000 copies and ranking as the 57th best-selling album of the decade. Check out the pictures take below of Jake performing at Rescue Rooms.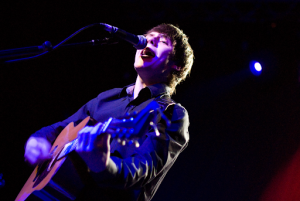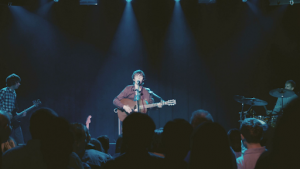 Also in November, GOJIRA came to the Rescue Stage, this was hot off the heels of their electrifying new at the time album, "L'Enfant Sauvage." They played here as they kick off ten of their most epic UK shows to date, part of their massive European tour. GOJIRA were joined by the talented French acts Klone and Trepalium, making this a night that was remembered by all heavy music fans. Watch the Youtube video of Gojira below from Rescue Rooms on that night!
October
The idiosyncratic and innovative sonic force that is Everything Everything was here to perform in October 2012 and were supported by Fiction! This was with their follow-up album to the 2010s critically acclaimed debut, 'Man Alive'. 'Arc' was released on January 14 2013. Recorded at Angelic Studios and RAK, the band returned to 'Man Alive' producer David Kosten to work on their new at the time record.
After a deluge of 4 and 5 star reviews for their debut album, 'Man Alive' went on to win the coveted South Bank Times Breakthrough Award and was shortlisted for The Guardian's First Album Award in early 2011. Their songwriting skills were also recognized at the 2011 Ivor Novello's swiftly followed by a Mercury Music Prize nomination in the same year. Check out the signed Rescue Rooms photo below.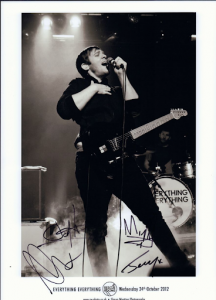 February
Back in February of 2012, we had the chart-topping rapper Tinchy Stryder play at Rescue Rooms! Tinchy has proved he has what it takes and he's worked closely alongside Dappy, Chipmunk, Professor Green, Tinie Tempah, Devlin, Example and many more. At the time, Tinchy gained nominations for countless awards including Brit Awards and MOBO awards, whilst winning an Urban Music Award for best video ('Stryderman').
He is also quite the entrepreneur with joint ventures with Jay-Z and Sony Music, as well as his clothing line 'The Star in the Hood'. This is all the more impressive when you learn that Mr Danquah is only 24 years of age at the time. The gig was meant to be played in November 2011, however, it got re-scheduled for February of 2012!
2011
October
In October of 2011, we had Bastille play! The Dj set that was played on the 22nd of October. The electrifying band took over the stage at Stealth vs Rescued, delivering an unforgettable DJ set that left the crowd entranced. The energy was palpable as Bastille unleashed their musical magic, elevating the crowd to new heights of excitement!
In July 2010, Bastille emerged on the music scene with the release of their limited edition 7″ single featuring the tracks "Flaws" and "Icarus". This debut was through the London-based independent label Young & Lost Club and only 300 copies were available. The single caught the attention of Alex Baker, a radio presenter for the unsigned/independent artists' show on Kerrang! Radio, began playing Bastille's music and helping the band gain recognition. With the release of their EP Laura Palmer in 2011 and continued online presence through platforms like YouTube and MySpace, Bastille's popularity continued to grow.
September
Over the summer of 2011, Rescue Rooms closed its doors for renovations and upgrades! We were ready to make a grand re-opening into the live music scene with our highly anticipated launch party on Saturday, September 3rd.
When guests entered the venue, they will have been immediately struck by the new and improved decor. The bar boasts new stylish leather seating, gleaming copper bars and ceilings! In addition, the main bar was extended to provide the perfect space for live music and DJ performances. But our refurbishments didn't stop there. The entire venue had undergone a transformation, it provided guests with unmatched views of the stage. The new and improved Rescue Rooms guaranteed an immersive concert experience for all!
We were also proud to announce an electrifying lineup of talented local artists and DJs who graced our stage on the re-opening. With performances from Long Dead Signal, You Slut!, Hot Japanese Girl, Yunioshi, Kirk Spencer, MJ Cole of the famous Talkin' Loud, and Kingdom from the legendary Night Slugs, trust us, when we say it was a night to remember! Check out some of the pictures below!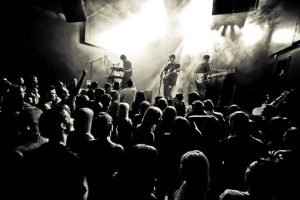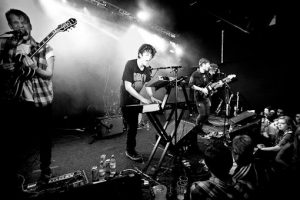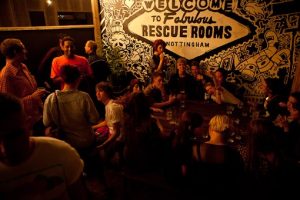 Credit to Dom Henry for the photos
2010
October
In October of 2010, here at Rescue Rooms, we had the privilege of hosting some of the most amazing acts in the music industry, and The Wombats gig in October of 2010 is no exception. This Liverpool-based indie rock band, consisting of Matthew Murphy, Tord Øverland Knudsen, and Dan Haggis, had been making waves in the music scene since 2003, and it was a privilege to have them perform on our stage.
With their unique sound, blending indie rock, pop, and electronic elements, The Wombats have captivated audiences worldwide and have sold over 1 million albums. It's no wonder that their debut album "A Guide to Love, Loss & Desperation" was such a hit, featuring tracks first released on their 2006 album "Girls, Boys and Marsupials" that was only released in Japan.
The Wombats' gig at Rescue Rooms in 2010 was a night to remember. The energy in the room was electric, and the audience was captivated by their performance. The band's music had everyone singing and dancing along, and the atmosphere was nothing short of incredible. The Wombats truly know how to put on a show, and their performance at Rescue Rooms was no exception.
April
All the way back in April of 2010 now and we had Ellie Goulding grace the stage of Rescue Rooms. Fresh off the heels of her incredible success, having been named the second artist to top the BBC's annual Sound of… poll and win the Critics' Choice Award at the Brit Awards, Ellie had already established herself as a force to be reckoned with in the music world.
With her debut studio album, "Lights", topping the UK Albums Chart and selling over 850,000 copies, it's no wonder that the crowds were eager to see Ellie perform live. With her coming off the back of her debut album, Ellie visited Rescue Rooms as a part of her "lights" tour Her powerful vocals, combined with her magnetic stage presence, created an electrifying atmosphere in the room as she serenaded the crowd with hit after hit. From the crowd-pleaser "Your Song" to the unforgettable "Lights", Ellie's performance was nothing short of mesmerizing.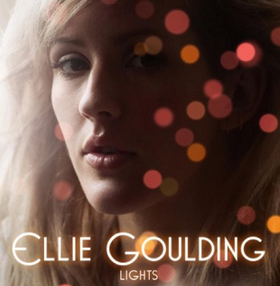 2009
October
In October of 2009, we welcomed the legendary Northern Irish rock band, Therapy?, to our stage at Rescue Rooms! Formed in 1989 by the dynamic duo of guitarist-vocalist Andy Cairns and drummer-vocalist Fyfe Ewing, this band has been a staple of the rock scene for decades. With their roots in Larne, Therapy? quickly made a name for themselves with their unique blend of heavy guitars and catchy melodies. And after recording their first demo with Cairns filling in on bass guitar, the band quickly recruited Michael McKeegan to complete their lineup.
Therapy? has released four hugely successful albums, including the iconic Troublegum (1994) and Infernal Love (1995). Over the years, the band has undergone a number of lineup changes, but they have remained a stable three-piece since 2004.
Currently signed to UK independent label Marshall Records, Therapy? has released an impressive 15 full-length studio albums and has sold over two million albums worldwide. It was truly an honor to have them grace our stage back in 2009 and we'll never forget the unforgettable energy they brought to the room that night.
March
The Beat graced our stage all the way back in March 2009! They brought with them a unique fusion of sounds that had everyone on their feet, dancing and singing along. Formed in Birmingham, England in 1978, The Beat consisted of Dave Wakeling, Ranking Roger, Andy Cox, David Steele, Everett Morton, and Lionel Augustus Martin.
Their impressive discography, including the three studio albums "I Just Can't Stop It", "Wha'ppen?", and "Special Beat Service", as well as hit singles such as "Mirror in the Bathroom", "Save It for Later", and "Hands Off…She's Mine", solidified their place in the music industry as one of the greatest ska-pop bands of all time. It was a true honour to have The Beat perform at Rescue Rooms, and we're sure that everyone in attendance that night would agree that it was a night to remember.
2008
April
In April of 2008, we had SIA come to play to the Rescue Rooms crowd. Sia is an Australian singer and songwriter. She began her musical journey as a singer in the acid jazz band Crisp in the mid-1990s. When Crisp disbanded in 1997, Sia took the leap of faith and released her debut studio album, "OnlySee," in Australia. Her musical talent did not go unnoticed, and she soon moved to London to provide vocals for the British duo Zero 7. In 2001, Sia released her second studio album, "Healing Is Difficult," and continued her journey with the release of "Colour the Small One" in 2004.
In 2005, Sia made her way to New York City and embarked on a tour of the United States. Her fourth studio album, "Some People Have Real Problems," was released in 2008, and was certified gold by the Australian Recording Industry Association. This album received widespread recognition and helped to establish Sia. This would be around the time that SIA played at Rescue Rooms!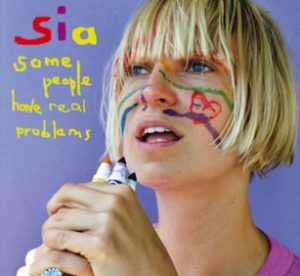 However, Sia's impact on the music industry was not limited to her own albums. She also became a sought-after songwriter, producing hit collaborations such as "Titanium" (with David Guetta), "Diamonds" (with Rihanna), and "Wild Ones" (with Flo Rida). These songs went on to become massive commercial successes and cemented Sia's place as one of the most talented musicians of her time.
March
Jumping into March 2008 now and The Subways popped in for a visit. The Subways are an English rock band hailing from Welwyn Garden City, Hertfordshire. They were formed in 2002, and the band was comprised of the talented trio of Billy Lunn, Charlotte Cooper, and Camille Phillips. Their musical journey began with the release of their debut album, "Young for Eternity," on July 4th, 2005, in the UK and then released in the US on February 14th, 2006. #
The year was off to a thrilling start for The Subways as they embarked on their first UK tour. They had the opportunity to perform at some of the most prestigious music festivals in the country, including Glastonbury, Download Festival, and the highly coveted Reading and Leeds Festival (Aswell as the prestigious Rescue Rooms). These shows marked a major milestone in the band's career and provided them with the opportunity to showcase their musical prowess on a large stage.
January
January 2008 started the year in style. The Courteeners started our year off and were amazing! The Courteeners are an English band that rose to prominence in the mid-2000s. Formed in Middleton in 2006, the band consisted of Liam Fray on lead guitar and vocals, Michael Campbell on drums and backing vocals, Daniel "Conan" Moores on rhythm guitar, and Mark Cuppello on bass. In 2015, Mark Cuppello was replaced by Joe Cross, as the bassist. Over the years, the Courteeners have released several critically acclaimed albums and toured extensively, performing in some of the most prestigious venues and music festivals around the world.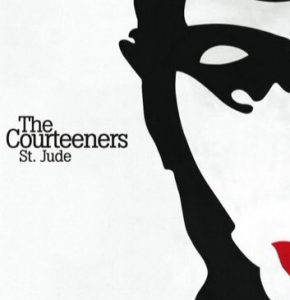 In 2008, The Courteeners released their single "What Took You So Long?" on January 14th, 2008. This electrifying track quickly captured the hearts of audiences and reached No. 20 on the UK charts, marking the beginning of their journey to fame. Their debut album, St. Jude, was released just a few months later on April 7th, 2008. The album was launched in grand style at Manchester's Market Street HMV store, and it immediately made an impact. St. Jude debuted at No. 4 on the UK Albums Chart, an incredible feat for a debut album. Over the years, the album has continued to capture the hearts of fans and has achieved gold status, cementing its place as a classic in the world of music.
2007
November
Scouting for Girls is an English indie pop band that was formed all the way back in 2005. The band consisted of three childhood friends from London: Roy Stride on piano and lead guitar/vocals, Greg Churchouse on bass guitar, and Peter Ellard on drums. Together, these talented musicians created a sound that was both fun and energetic, and their music quickly gained a following among fans of indie pop.
Their self-titled debut album (See Below), released in 2007, went on to become a massive hit and was eventually certified triple platinum. This incredible accomplishment was due in large part to the powerful and timeless tracks that they delivered, such as "She's So Lovely," "Elvis Ain't Dead," and "Heartbeat."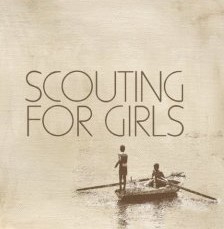 For those who had the chance to see them perform live here at Rescue Rooms, Scouting for Girls will have provided an unforgettable musical experience filled with energy, passion, and a contagious love of life.
October
All the way back now to October 2007, we had FOALS play and grace the stage! The amazing British rock band, have been wowing audiences since its formation in Oxford back in 2005. With their dynamic and electrifying performances, Foals have cemented their place as one of the premier rock bands of our time.
The current lineup of Foals is comprised of Greek-born lead vocalist and guitarist Yannis Philippakis, powerhouse drummer and percussionist Jack Bevan, and the skilled rhythm guitarist Jimmy Smith. These talented musicians come together to create a unique and unforgettable sound that has earned them a dedicated following of fans. The band made a huge impact in the early days of their career! In 2007, they released two limited edition 7″ singles. These two tracks, "Hummer" and "Mathletics," quickly gained popularity. See them below!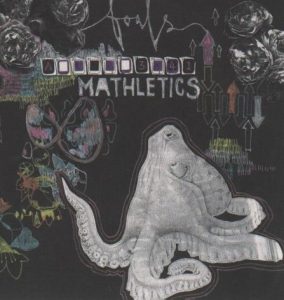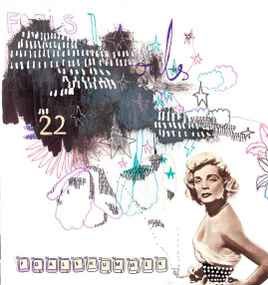 But that's not all – "Hummer" went on to become even more popular when it was featured on the hit Channel Four teen drama, Skins! This was a major milestone for the band and helped to introduce their unique sound to a wider audience.
May
In May of 2007, we had the one and only Calvin Harris play here at Rescue Rooms! Calvin Harris is a Scottish musician and producer who has made significant contributions to the world of music. Harris has built a reputation for himself as a talented DJ, record producer, singer, and songwriter.
His musical journey began with the release of his debut studio album, I Created Disco, in June 2007. The album was a huge success, producing two top 10 hits in the UK with the singles "Acceptable in the 80s" and "The Girls". This initial success was followed by the release of his second studio album, Ready for the Weekend, in 2009. The album debuted at number one on the UK Albums Chart, solidifying Harris' position as a major player in the music industry.
March
In March we had the one and only Steve Winwood play at Rescue Rooms! Steve Winwood has established himself as a singer-songwriter, legendary vocalist, guitarist, keyboardist, mandolin player, producer, and as well as a Grammy winner. Throughout his five-decade career, Winwood has sold over 50 million records. His songs including "Gimme Some Lovin'", "Back In The High Life Again", "Can't Find My Way Home", "Arc Of A Diver", "Higher Love", "Roll With It", "While You See A Chance", "Dear Mr. Fantasy", "Split Decision", "The Finer Things", "Valerie", and "The Low Spark Of High Heeled Boys".
2006
October
In October now, we had Jamie Treays commonly referred to as Jamie T play here at Rescue! Jamie T is a highly acclaimed and versatile musician hailing from Wimbledon, South London. In 2007, Jamie T released his debut album, Panic Prevention, to much critical acclaim. This was followed by his second studio album, Kings and Queens, in 2009, helping him position himself as a prominent figure in the music industry.
His single "Sheila" was officially released on July 29th, 2006. In order to promote the song, two music videos were created. The first video, released in 2006, features a unique concept with monkeys living in a house and intermittent clips of Jamie T singing. The second video, which was released in 2007, features the prominent actor Bob Hoskins walking along the River Thames while lip-synching to the lyrics.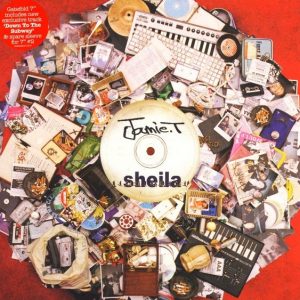 On October 16th, 2006, Jamie T continued to make waves in the music industry with the release of his anthemic tune, "If You Got the Money." This song was well-received by audiences and reached No. 13 on the charts. Following the release of these two hit songs, he played here at Rescue Rooms on October 23rd!
July
In the summer of 2006, Benjamin Paul Ballance-Drew known as Plan B played at Rescue Rooms! Plan B is a revered rapper, singer, and songwriter. Making his debut in 2006 with the album, "Who Needs Actions When You Got Words", Plan B burst onto the scene as a rapper and quickly gained recognition for his unique style and lyrical prowess.
Following a successful tour in 2006 which included Rescue Rooms, and performances at renowned festivals like Reading, and Leeds, Plan B filmed a music video for the track "No More Eatin'" in support of the release of his Live at The Pet Cemetery EP. This EP was released on October 30th, 2006 and marked a significant moment in Plan B's musical career.
2005
OCTOBER
Back on the 22nd of October, Rescue Rooms welcomed Echo and the Bunnymen. Echo & the Bunnymen are an iconic English rock band formed in Liverpool in 1978. The original lineup featured Ian McCulloch on vocals, Will Sergeant on guitar, and Les Pattinson on bass, with Pete de Freitas joining as a drummer in 1980. With the release of their debut album, "Crocodiles," in 1980, they quickly entered the UK Top 20. In 1981, they released "Heaven Up Here," solidifying their cult status. They reached mainstream success in the UK in 1983 with the Top 10 hit "The Cutter" and the album "Porcupine," which hit number 2 on the charts. Their 1984 album, "Ocean Rain," continued their success, with the lead single "The Killing Moon" reaching the top 10.
SEPTEMBER
Bringing us back to September 2005, the Editors performed to the Rescue Rooms crowd. Editors are an English rock band formed in Birmingham in 2002. With a lineup consisting of Tom Smith, Russell Leetch, Ed Lay, Justin Lockey, Elliott Williams, and Benjamin John Power. Prior to their current name, the band was known as Pilot, The Pride, and Snowfield. Editors got their start supporting acts like Puressence and Oceansize.
In January 2005, they released their debut single, "Bullets," recorded with producer Gavin Monaghan and limited to 1000 copies on Kitchenware Records. The song had already generated buzz, having been named "Single of the Week" by BBC Radio 1's Zane Lowe after being played on his show. Earlier in the year, Editors released "Munich," which became their first Top 25 hit. The success of the single led to a sold-out UK tour and earned the band a spot on MTV's Spanking New Music show in Manchester.
APRIL
In April of 2005, Kaiser Cheifs played adding to the rich history of gigs that have been performed here at Rescue Rooms. The Kaiser Chiefs are a popular English indie rock band hailing from Leeds. Formed in 2000 under the name 'Parva', they released their debut album, '22', however in 2003, they rebranded as the Kaiser Chiefs later that same year. The Kaiser Chiefs have since become a renowned and influential band in the indie rock scene, known for their energetic live performances and catchy, guitar-driven sound. With a discography of six studio albums and numerous hit singles, they have solidified their place as one of the leading bands in the genre.
The Kaiser Chiefs made their international debut in July 2004, performing at a festival in Moscow. Despite being relatively unknown in the UK at the time, their involvement in the 2005 NME Awards Tour proved to be a pivotal moment in the band's career, helping them break through and gain wider recognition.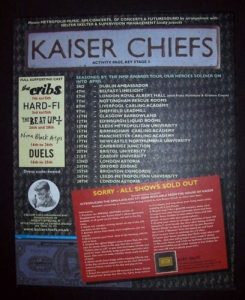 2004
OCTOBER
In October 2004, we had Bloc Party play! Bloc Party are an English rock band, is comprised of Kele Okereke on lead vocals, rhythm guitar, keyboards, and sampler, Russell Lissack on lead guitar and keyboards, Justin Harris on bass guitar, keyboards, saxophones, and backing vocals, and Louise Bartle on drums and percussion. The band has undergone changes with former members Matt Tong and Gordon Moakes leaving in 2013 and 2015, respectively.
The gig started off with Bloc Party performing "The Marshals Are Dead", immediately silencing the venue. Frontman Kele Okereke's powerful shout of "Attention! Unbelievers!" over a menacing drumbeat caught everyone's attention and set the tone for the next 40 minutes of high-energy music.
When the band played their iconic debut single "Banquet", the crowd was electric with excitement. The song's guitars and Okereke's dynamic vocal range made it a thrilling performance, and it's no wonder the crowd got all hyped up. Another one of their new at the time songs was the single "Helicopter", which was arguably their fastest and heaviest track back in 2004.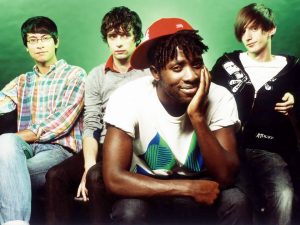 APRIL
Now back on the 26th of April, we had a very special show. The one and only Amy Winehouse played here at Rescue Rooms. Amy Winehouse was a legendary English singer and songwriter who left an indelible mark on the music world. With her deep, soulful vocals, she captivated audiences with her unique sound and powerful performances. Winehouse had a raw, emotional quality to her voice that was perfectly suited to the confessional style of her lyrics. Her songs often dealt with themes of heartbreak, love, and relationships, and they struck a chord with listeners all over the world. With her smoky voice and powerful presence, she quickly became known as one of the most talented and distinctive singers of her generation.
Although Winehouse's life was cut short at just 27 years old, she left behind a legacy of music that will endure for generations to come. Her music continues to inspire new artists and touch the hearts of millions of fans, solidifying her place as one of the most important and influential musicians of the 21st century.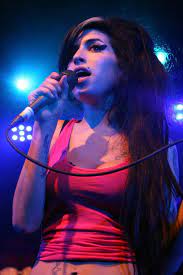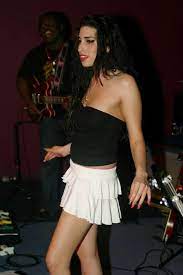 MARCH
All the way back to March of 2004, Britney Spears topped the charts, and Peter Andre's Mysterious Girl was also charting. All at the same time, The Killers played at Rescue Rooms. The Killers have released many studio albums, each of which reached the top spot on the UK Albums Chart: one of which was released in 2004. This was  'Hot Fuss' which was coming out later in the year.
Formed in Las Vegas in 2001, The Killers are an American rock band comprised of Brandon Flowers on lead vocals, keyboards, and bass, Dave Keuning on lead guitar and backing vocals, Mark Stoermer on bass, rhythm guitar, and backing vocals, and Ronnie Vannucci Jr. on drums and percussion.
The gig started with their first single "Mr. Brightside" which echoed through the room, it was clear that an epic performance was about to unfold. The frontman Brandon Flowers exuded a flamboyant energy on stage that perfectly matched his mature demeanour and distinctive name. He effortlessly shifted between the lead microphone and his keyboard, commanding attention from the captivated audience with his confident stage presence.
JANUARY
The first gig of the year in 2004 was held on the 30th of January, hosting the British musician, producer, and DJ Simon Green, aka Bonobo. He started with a trip-hop sound and has expanded to include upbeat styles, jazz, and world music influences. In 2003 Bonobo put out his first album under the label, Dial 'M' for Monkey. This album marked a significant milestone in his career and established him as a talented producer and musician. Also for fans of the snowboarding game SSX on Tour, the album has two tracks from the album, "Pick up" and "Flutter", which were included in the game's soundtrack, adding to its already impressive soundtrack.
The album's trip-hop aesthetic and Bonobo's unique approach to production has made Dial 'M' for Monkey a staple in the electronic and trip-hop genres. It is a testament to Bonobo's skill and creativity, and it continues to be a popular and influential album for both fans and other musicians.
2003
December
Jumping all the way to December 2003 now, Rescue Rooms welcomed Deicide. Deicide is an American death metal band, and they were established in 1987 in Tampa, Florida by drummer Steve Asheim and guitarist brothers Eric and Brian Hoffman under the name "Carnage." The trio then hired bassist/vocalist Glen Benton and became "Amon." Eventually, changed the band and Deicide was born in 1989. In 2003, a month just before they hit Rescue Rooms, their albums "Deicide" and "Legion" placed 2nd and 3rd respectively among the best-selling death metal albums of the SoundScan era!
Below is a video of when they played here at Rescue Rooms! It's definitely worth a watch!!!
February
The first month that Rescue Rooms opened its doors and the likes of Oasis were still together and charting with their single "Songbird" and Tatu on the top of the charts at the time with "All the things she said". And the very first gig to play at Rescue Rooms was Echoboy! English musician, songwriter, and producer Richard Warren has performed with The Hybirds and The Cold Light of Day and as solo artist Echoboy, Modlang, and under his own name. See the VIP tickets that were handed out below for the opening night!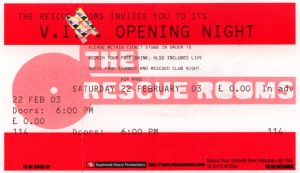 Another one of the very first bands to play at Rescue Rooms was the Libertines! The Libertines, a London-formed English rock band that was formed in 1997! The band consists of Carl Barât and Pete Doherty as frontmen and John Hassall and Gary Powell as regular members. They played on the 25th of February of that year, selling out the venue and playing to one lively crowd!
The band opened with "Horror Show" and the crowd erupted into a mosh pit! The high energy of the crowd set the pace and continued throughout the night without pause. Towards the end of the set they played 'The Boy Looked at Johnny' and 'Skag and Bone man'. Once the set was finished, The Libertines got the audience to rush to the stage! What a way to kick start the beginnings of Rescue Rooms!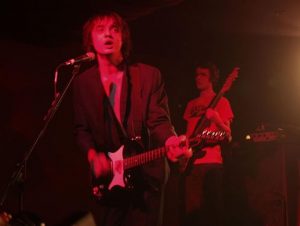 2002
Taking us all the way back to 2002, the venue that would eventually become Rescue Rooms was still a sports bar. However, it closed its doors, leaving room for new ownership! With all the growing popularity of indie music in Nottingham, the opportunity to open Rescue Rooms was too good to pass up. And so, Rescue Rooms was born, marking the beginning of one of the city's most celebrated music hotspots. With one of a kind vibrant atmosphere and commitment to showcasing up-and-coming talent, Rescue Rooms quickly established itself as a hub for music lovers in Nottingham. Have a look and see what Rescue Rooms used to look like for yourself below!