AWESOME GIG NEWS:
INME WILL BE HERE IN SEPTEMBER FOR A VERY SPECIAL GIG –
PLAYING THEIR CLASSIC ALBUMS 'OVERGROWN EDEN' & 'WHITE BUTTERFLY' IN FULL!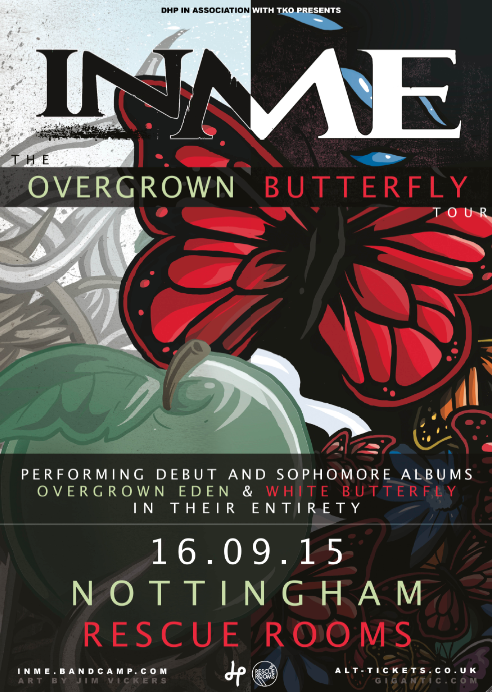 Here's the official announcement from the band:
The Overgrown Butterflies Tour – September 2015

A decade ago we released our sophomore opus White Butterfly to wide acclaim, two years after our debut album Overgrown Eden. These records were the catalyst that established an incredible loyal warm audience that we're still eternally grateful to have involved with our music.

To celebrate our roots & to indulge in some fun & nostalgia we're taking a trip down memory lane for 5 exclusive dates across the UK in September. We'll be playing both Overgrown Eden & White Butterfly in their entirety at each show.

We're aware we're not playing every single place on the planet but we only had 5 dates to play with (reality tends to get in the way) but fear not, this is no farewell tour & we're working on something special for early 2016. However, if you can make a show we strongly suggest you make the effort as this is going to be magic!

Special guests to be announced.

Thank you as always for supporting our music in any way, shape or form.

https://inme.bandcamp.com

Dave McPherson, Greg McPherson, Si Taylor & Gazz Marlow.