Remember, remember the fifth of November…
Halloween's been and gone, but the mist is still rolling in and the nights are definitely darker. What a great week for Bonfire Night and to start hiding away somewhere warm and full of fuel to keep you merry.
In honour of Bonfire Night, this week we've got a limited edition run of cocktails on offer for £3!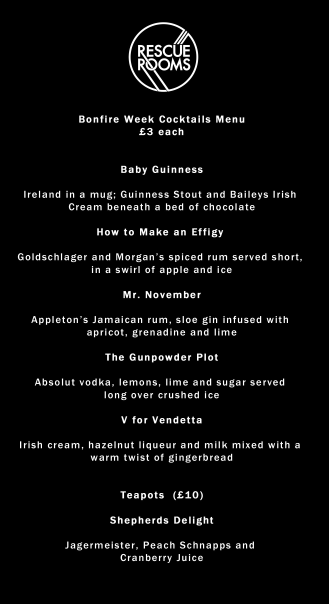 We've also got a Bonfire Night special of Club Tropicana on Thursday!