for those of you craving your rescue rooms fix over the festive period see our opening times below: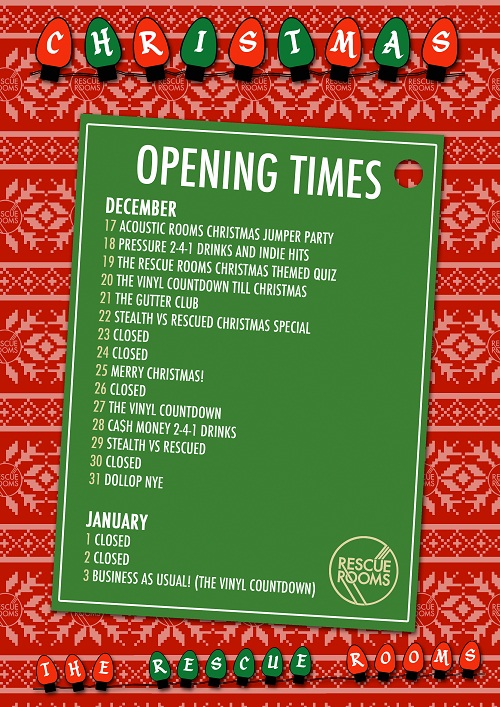 we are particularly excited about CA$H MUN£¥ on the 28th of this month. expect the most crunk tunes ever played by the biggest money djs in the game…
more info here.
we hope you all have a bloody brilliant christmas.