Good gig news folks, the awesome COASTS will be here on 16th October!

Here's some news from the band:
*************************************************
COASTS ANNOUNCE UK TOUR

Self-titled debut album to be released on September 4th
"Shimmery atmospherics with choruses large enough to have their own postcode, their tunes will convince you it's summer already." – NME
"Crescendo-heavy, lighters-aloft, stadium-ready rock songs that will soon rule radio." – The Sunday Times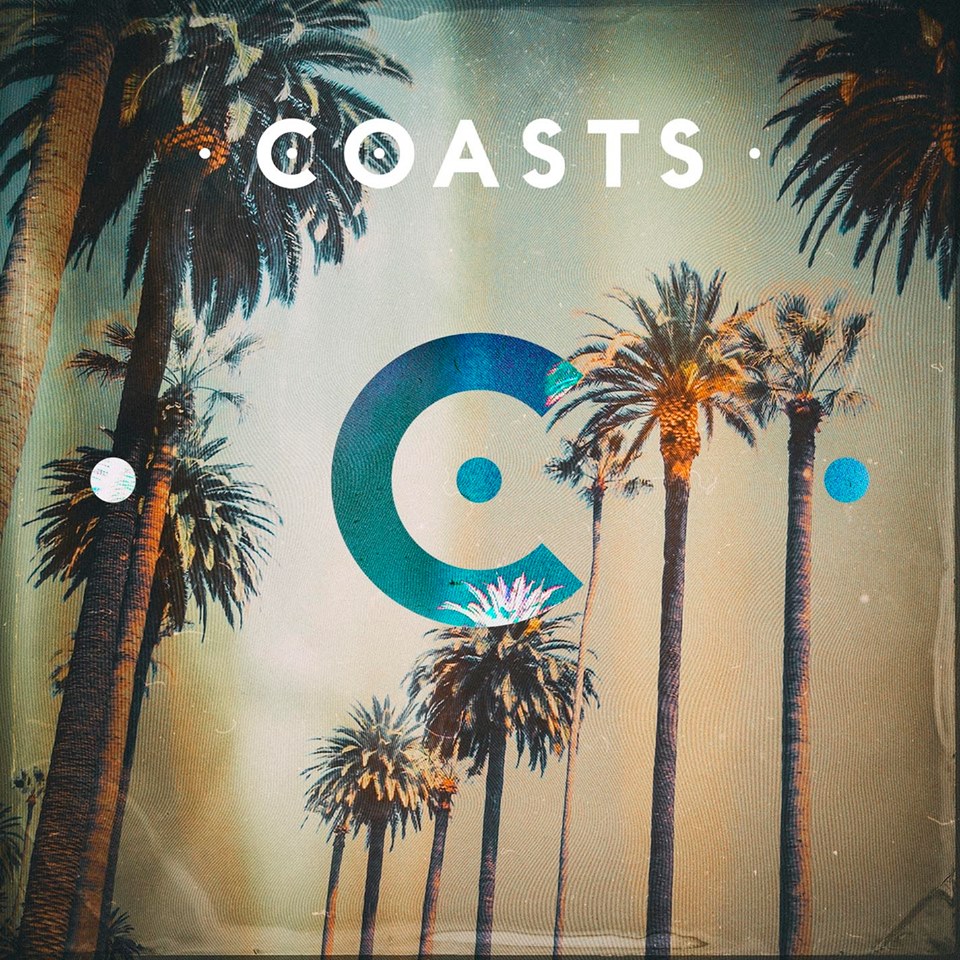 Having sold over 100,000 tracks at iTunes on the back of a devoted following on social media, support from Radio 1 and XFM, and extensive touring which has included sold-out shows at London's KOKO and New York's Bowery Ballroom, COASTS are set to embark upon a major tour this October. The tour will follow the release of their self-titled debut album on September 4th on Warner Music / Tidal / Good Soldier Records.
The band's summer festival touring includes Isle of Wight, Glastonbury, Reading, Leeds and T in the Park. They're also set to play a major show in Toronto as guests to James Bay and George Ezra.
The Bristol-rooted quartet's already enviable list of accomplishments includes a rapturous reception at a packed tent in Coachella; a series of London shows which expand in size every time that they return, including Heaven and KOKO; Radio 1 and XFM support; a social media following of over 120,000; a #1 HypeM with 'Oceans' which reached over 4 million plays on Soundcloud and Spotify without any airplay; an invite to perform on Made in Chelsea; and even a famous fan in the shape of Jake Gyllenhaal.
It only takes a cursory spin of their upcoming self-titled debut to demonstrate that it delivers upon the band's undoubted potential. It's an anthemic collection of towering hooks, huge summer grooves and emotive lyrics which are infused with a visceral energy inspired by their shared love of dance music. Highlights include their soaring fan favourite 'Oceans'; 'Stay', which was partially written during their first rehearsal session; the Tinder-inspired 'Modern Love'; an homage to Bristol with the alt-rock epic 'Wash Away'; and uplifting, tropical-flavoured 'Your Soul'.
Producers on the album include Mike Spencer (Rudimental), Mark Crew (Bastille), Fraser T. Smith (Adele, Sam Smith), Duncan Mills (Jake Bugg), Eliot James (Two Door Cinema Club) and James Rushent (Does It Offend You, Yeah?).
LINKS:
https://www.facebook.com/coastsband
https://twitter.com/coastsband
https://instagram.com/coastsband
https://www.youtube.com/user/coastscoastscoasts
**********************************************
TICKETS ON SALE NOW!!!!
http://www.alt-tickets.co.uk/coasts-tickets