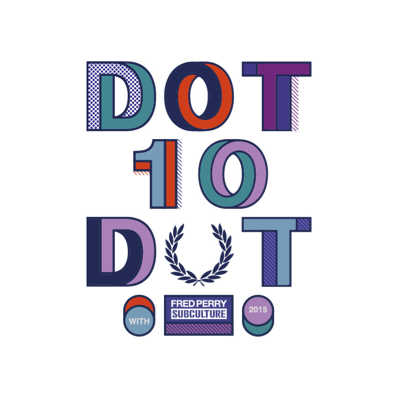 HERE'S ALL THE INFO YOU NEED ON THE LATEST ANNOUNCEMENT FOR DOT TO DOT 2015:
FOURTH WAVE OF ARTISTS ANNOUNCED FOR DOT TO DOT FESTIVAL 2015

RHODES // THE CORONAS
AMBER RUN // PINS // NOTHING BUT THIEVES
PLUS LOTS, LOTS MORE!
Manchester: Friday 22nd May 2015
Bristol: Saturday 23rd May 2015
Nottingham: Sunday 24th May 2015
Winner of 'Best Metropolitan Festival' at UK Festival Awards 2013

Dot to Dot offers a unique experience for festival-goers and artists alike' – efestivals
'With a stunning bill and venues within yards of one another we'll leave you to join the dots.' – Clash
Winner of 'Best Metropolitan Festival 2013' at the UK Festival Awards, Dot To Dot Festival is established as the UKs premier festival for unearthing the hottest new talent around, alongside established acts from all over the globe. 2015 marks the festival's 10th year and will see it returning to Manchester, Bristol and Nottingham from the 22nd to 24th May. Dot To Dot's ever eclectic line-up is set to make this landmark year one of the biggest and best in the festival's history. Already confirmed so far is Nottingham's latest success story Saint Raymond, critically acclaimed singer songwriter Rae Morris, Californian surf-pop duo Best Coast, the anthemic synth-pop of Prides and the notorious, visceral Fat White Family.
ANNOUNCEMENT NUMBER FOUR:
Kicking off the fourth announcement is Rhodes. The 25-year-old troubadour from Hitchin has had a busy 18 months, with three EPs under his belt already and an eagerly anticipated debut album on the way. His epic balladry has drawn comparisons to Jeff Buckley, as well as Sam Smith, who you may have already seen him on tour with.

Ireland's biggest indie-rock exports of recent years The Coronas also join the bill. The quartet specializes in catchy guitar hooks and towering melodies, which saw them beat U2 and Snow Patrol to Best Album at the Meteor Awards in their homeland. Their most recent effort The Long Way has seen the group take a more ambitious approach to their songwriting under the guidance of producer Eliott James (Kaiser Chiefs, Two Door Cinema Club, Noah and the Whale).
Amber Run, whose debut album 5am has just entered the top 20 in the UK midweek charts, play a slick brand of indie-pop with choruses that clearly have stadium ambition. Built on a foundation of rock, Nothing But Thieves mix a colorful pallet of fervent riffs, effortless falsetto vocals and hints of electronica. Manchester all female four PINS play a fierce brand of post-punk, which is well showcased amongst the glitter and middle finger salutes of recent single "Too Little Too Late".
Sundara Karma boast indie anthems with sun soaked guitars turned all the way up to eleven. 23-year-old rock & roller Louis Berry has been described as "channelling the energy of Jerry Lee Lewis through the story-telling of Dylan"
Further additions include the urgent, staccato cool wave of All Tvvins, the honeyed balladry of Martin Luke Brown, the melancholy minimalism of Robyn Sherwell, as well as A.O.S.O.O.N , Aaron Keylock, Ady Suleiman, Amy Yon (Bristol only), Black Honey, C Duncan, Creepoid, Dark Waves, Daisy Victoria, Dralms, Easy Life, H.Hawkline, High Tyde, Jamie Lawson, K.I.D, Ming City Rockers, Movie, NGOD, Nick Brewer, Nothing But Thieves, Pierce Brothers, PINS, Rag'n'Bone Man, Sam Sure, Seafret, Steve Parker, Sykes, Vaults and White.
Dot To Dot Organiser Anton Lockwood (of DHP Family) said: "We're just over a month away until we bring you Dot to Dot's 10th Birthday, something that we're all very excited for! Of the latest additions to the line-up, one of our biggest ever to date, I'm delighted to welcome Rhodes to the bill who is set for big things for sure!"
For the uninitiated, Dot to Dot is all about bringing the best new music to some of the most forward-thinking venues in Manchester, Bristol and Nottingham. One wristband gains you access to 14 hours of music across multiple stages around your city of choice. Always progressing, the Northern Quarter will this year host Dot to Dot Manchester. Considered the creative quarter of the North West, the area is synonymous with arts and culture and its high concentration of independent venues will be sure to showcase the hottest new artists around. For further line-up additions and venues be sure to check out www.dottodotfestival.com
Full Line-Up So Far:
SAINT RAYMOND
SWIM DEEP // RAE MORRISŸ
HUDSON TAYLOR // BEST COAST
FAT WHITE FAMILY // THE WYTCHES
AMBER RUN // RHODES // HINDS
THE CORONAS // LAURA DOGGETT ⌃ // PINS
PRIDES // HONEYBLOOD // JOSEF SALVAT
DAVE ROWNTREE (BLUR/XFM) DJ SET x

A.O.S.O.O.N // AARON KEYLOCK // ADY SULEIMAN // ALEX BUREY ALFIE CONNOR // ALL TVVINS // AMY STUDT* // AMY YON + // APRIL TOWERS // BLACK HONEY // C DUNCAN* // CAIROBI // CREEPOID // CYMBALS EAT GUITARS // DAISY VICTORA* // DARK WAVES // DELAMERE // DRALMS* // EASY LIFE* // FLESH // FRANCISCO THE MAN // H.HAWKLINE* // HIGH TYDE //
HOLY HOLY // JAMIE LAWSON // KAGOULE // K.I.D // LAUREL // LITTLE MAY // LOUIS BERRY // MAN MADE // MARTIN LUKE BROWN // MENACE BEACH // MING CITY ROCKERS // MODEL AEROPLANES // NEON WALTZ // NGOD // NICK BREWER // NOTHING BUT THEIVES // OSCAR* // OSCAR & THE WOLF // PIERCE BROTHERS // PIXEL FIX // PRETTY VICIOUS* // RACING GLACIERS // RAG 'N' BONE MAN // REMI // REMI MILES// ROBYN SHERWELL* // SAM SURE // SEAFRET // SHELTER POINT // SINGLE MOTHERS // STEVIE PARKER+ // SUGARMEN // SUNDARA KARMA // SYKES // TEI SHI // THE AMAZONS // THE GRISWOLDS // THE HOTELIER // THE RIPTIDE MOVEMENT // VANT // VAULTS ✕ // VÉRITÉ // VITAMIN // WALKING ON CARS // WHITE
Ÿ Manchester & Nottingham ⌃ Manchester & Bristol *Nottingham & Bristol
+ Bristol Only ✕ Nottingham Only

Venues:
Manchester – Friday 22nd May – Cathedral, Methodist Hall, Night and Day, Ruby Lounge, Soup Kitchen, Gullivers, The Castle Hotel, Cord, Mint Lounge, Kraak, Roadhouse, The Whiskey Jar, Kosmonaut.
Bristol – Saturday 23rd May – O2 Academy, Thekla, The Exchange, Louisiana, Trinity, The Fleece, Start The Bus, The Birdcage
Nottingham – Sunday 24th May – Rock City, Rescue Rooms, Red Room, Bodega, Stealth, Nottingham Trent University Union, Spanky Van Dykes
Tickets are priced at £25 and are available from www.alt-tickets.co.uk
www.facebook.com/dottodotfestival