Forged in the bright lights of New York City, Pearl and the Beard are three voices, one cello, one guitar, one glockenspiel, one melodica, several drums, one accordion, ninety-six teeth, and one soul. The folky-blues-rock three-piece have done a number US tours as well as having a brief stint in the UK last year.
It's fair to say that Jocelyn Mackenzie, Emily Hope Price and Jeremy Styles have an original sound and are known for their incredible live performances, which captivates audiences from start to finish. The band have a distinctive, sun-kissed sound prevalent on their record 'Killing the Darlings' (out now on 'Family Records'), which has garnered critical acclaim aplenty.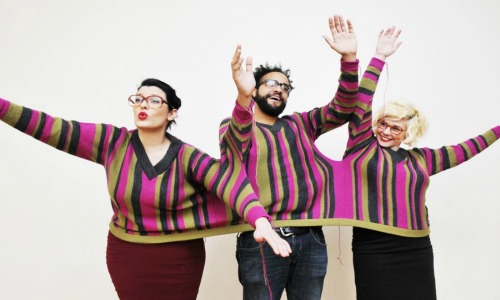 The video for lead single 'Prodigal Daughter' is gracefully charming, capturing the world of a little girl. Haunting, but soulful the video for 'The Lament of Coronado Brown' was featured on NPR's (National Public Radio) music webpage 'All Things Considered'.
Pearl and the Beard are currently on their Spring 2012 American tour, but are heading over to the UK to play all three dates of Dot to Dot festival:
Bristol – Saturday 02 Jun 2012
Nottingham – Sunday 03 Jun 2012
Manchester – Monday 04 Jun 2012