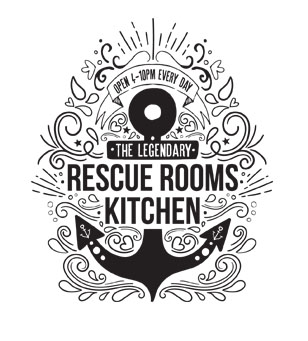 Rescue Rooms is a music venue with a difference. Since its inauguration in 2003, the venue has developed a reputation as an essential destination for those in tune with the movement of today's captivating band-led scene.
Following the recent launch of our new kitchen menu in February, Rescue Rooms are looking for a highly motivated chef for 24 hours – 30 hours per week. We make all our food from scratch, from homemade pizzas, to delicious burgers and side plates. Shifts start at 1pm and finish at 10pm.
You will need to be highly organised, efficient and reliable to support the Kitchen Manager in the day-to-day running of the busy kitchen, and to get the food out on time and tasting great.
Essential skills of the Kitchen Team member:
• Have at least 1 years experience in the catering industry. • Enjoy cooking with fresh ingredients. • Have the desire to set and maintain your own high standards, always delivering above customer expectation. • Be organised, hard-working and reliable. • Be flexible and highly motivated to work within a small but dedicated team. • Have an understanding of current Food Hygiene regulations.
Responsibilities:
· Helping prep food for service · Cooking during service · Closing the kitchen down · Responsible for new menus during winter and summer
If you feel you have the desire and necessary skills to succeed as a Kitchen Team Member at Rescue Rooms then please apply with a cover letter and copy of your latest CV to:
info(at)rescuerooms.com
Applicants must be 18+ years old.