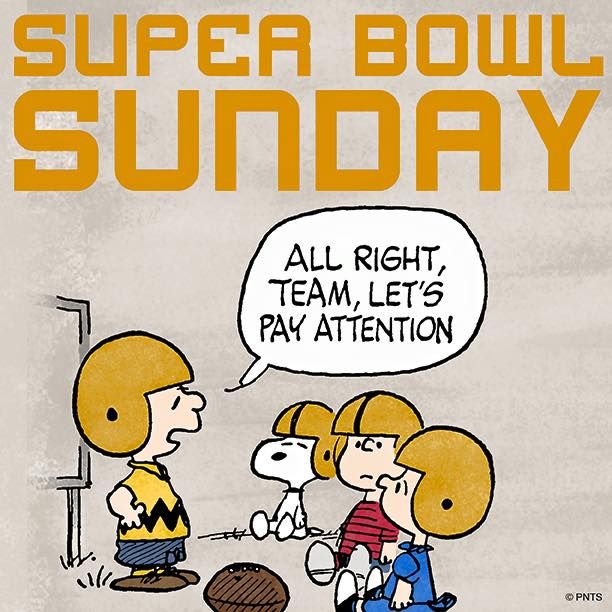 Think you know the in's and out about the NFL? Us neither.
So we took it upon ourselves to thrown down some handy research all in the name of Super Bowl 50. Check out our idiot-proof guide to NFL below so you don't come unstuck on the big night!
The purpose of American Football is ultimately to get the 'pigskin' into the opposition's 'end zone.' The 'end zone' being the big block of painted grass at either end of the field, situated between the end line, and the goal line. They'll have orange pylons placed at each of their four corners just in case you miss it.
Moving the ball towards the opposition end zone involves running with the ball until you are tackled, or throwing the ball as far and as accurate as you can down field into the opposition's territory, to a teammate to catch cleanly. Unfortunately, 'downs' are fundamental to the game. These 'downs' are the most confusing part of NFL. The attacking side needs to move the ball forward a minimum of 10 yards whilst they're in possession, (which is which the pitch is covered in 10 yard lines). They have four chances, or 'downs' to do this. If the ball is advanced the full ten yards, a first down is earned with four more chances to go for a further ten yards. If the team on the offensive fails to progress the whole 10 yards within four downs, possession is lost and switches to the other team.
This process is undoubtedly slooooow and infiltrated with numerous Coke, Wal-Mart and Kim Kardashian adverts, so you've never an excuse not to get the next round in. There are 11 players on each side, however coaches can make any number of substitutions after a down. This is why you see NFL sides having so many players on the sidelines – as teams are allowed to name up to 53 players in a match day squad. Although most of the scoring happens close to the defending teams end zone, a touchdown (similar to rugby) can be scored from anywhere on the field and on any down.
Hopefully that brings your weary mind up to scratch! If it hasn't, not all is lost; we're got some killer deals on pitchers, pizza, burgers and beer on the night.
So forget the football and catch Super Bowl 50: Live at The Rescue Rooms (10pm 'til late)
https://www.facebook.com/events/986828631363195/
TO RESERVE A TABLE EMAIL
x